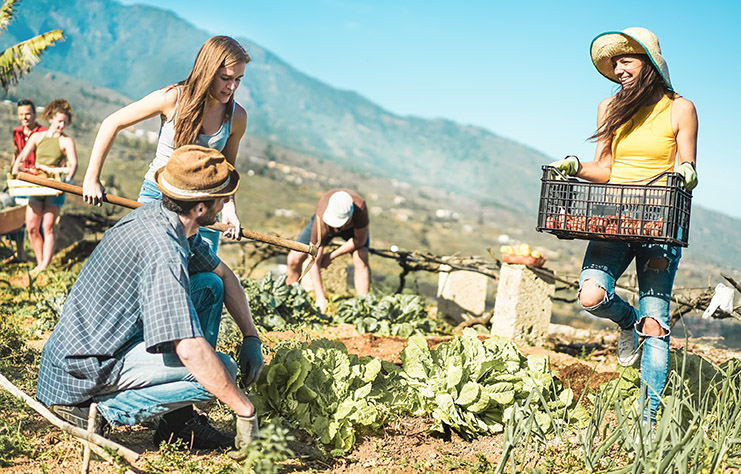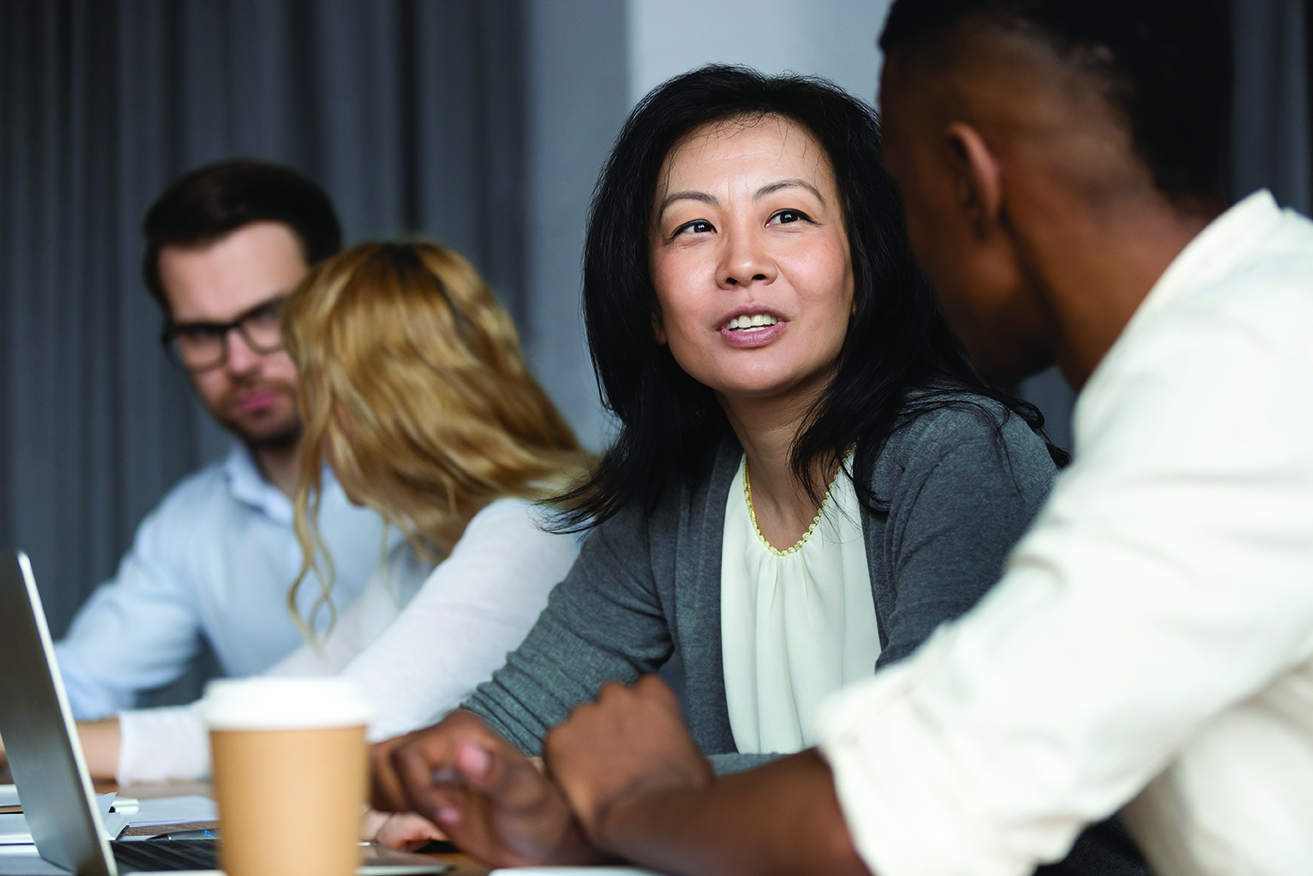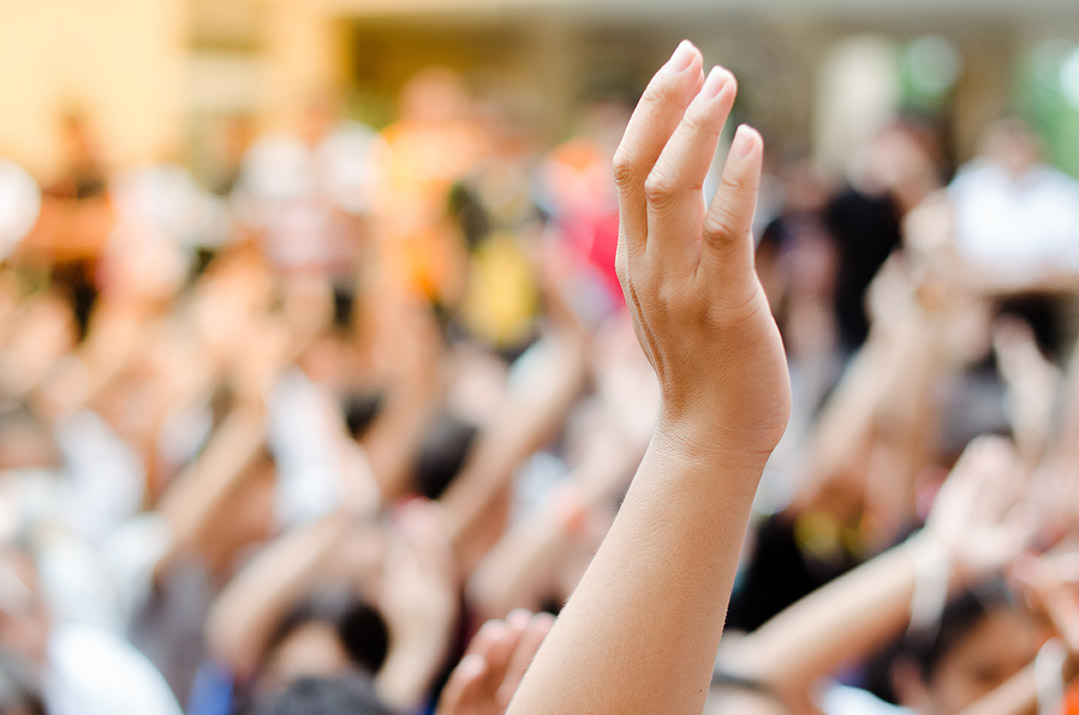 Each quarter, we publish the Australian Polity Scan, looking at general adult population attitudes towards topical issues across the Australian socio-political landscape, as well as regarding government performance.
This month, we have measured current views regarding the Federal Government's position on attaining a policy to reduce Australia's carbon emissions to net-zero by 2050, based on 2005 levels. Since the election of Joe Biden in the US, the 'climate' for Australian political and business attitudes has changed and the Morrison Government's coalition partners are being forced to find a way to tackle fossil fuel emissions and global warming more seriously. Yet still the public arguments between Liberal and National politicians continue and the PM has also stated he's unlikely even to attend the upcoming United Nations' COP26 summit in November.
So do Australians think the Libs and the Nats can ever agree on net-zero emissions by 2050? Do they think the Prime Minister, Scott Morrison, should attend the Glasgow summit, or is it not important? Here, this research provides a quick scan of public attitudes.
About this data:
Polity's survey was conducted online between Sept 27-1 October 2021. The sample comprises 1,500 Australian residents aged 18-74 years old, sourced from a professional research panel. The total sample has been weighted to be nationally representative by gender/age/location/education/2019 primary vote, and has an error margin of +/- 2.5% at the 95% confidence level.
---
Few people (23.5%) believe the Morrison Government can agree on net-zero emissions by 2050, before the next election in 2022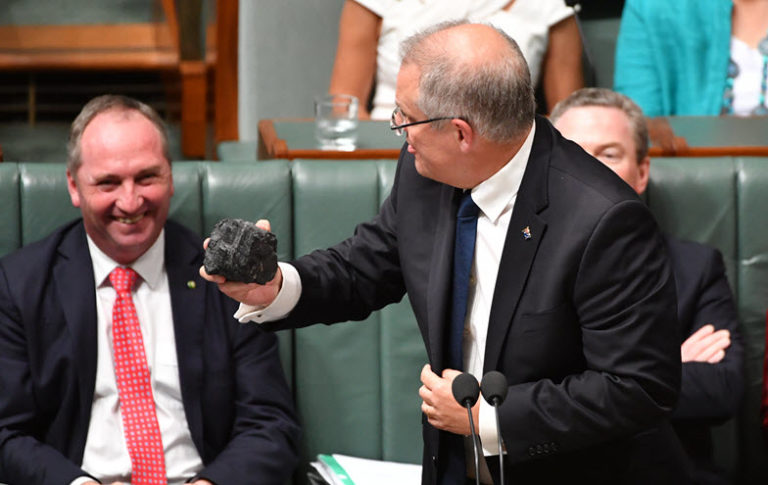 Credit: Then Treasurer SCOTT MORRISON brandishing coal in the House of Representatives in 2017 (IMAGE: AAP/MICK TSIKAS)
As 2021 has progressed, the Coalition Government's lack of a meaningful and effective policy to deal with climate change, by more effectively reducing Australia's carbon pollution, has become more and more exposed. But with such a long history of joint denial and obstructionism, can the Libs and Nats actually agree on this? Just this week, our so-called 'Energy and Emissions Reduction Minister', Angus Taylor, has resorted to the 2-word "carbon tax" refrain of impending doom, that not only won the Coalition power in 2013 but has kept them there ever since.
But what do the Australian public think? Very few (23.5%) believe the parties can agree on net-zero before the election in 2022, and 35% think they'll never agree. The majority (41.5%) are betting they'll get there eventually, but not anytime soon.
Unsurprisingly, Coalition voters are most likely to believe they can agree soon (33%), but they are alone in that thinking. Labor voters (48%) and Other party/independent candidate voters (46%) are mostly convinced the Libs and Nats will never agree on net-zero by 2050.
Interestingly, while NSW and QLD are the two states most likely to believe the Coalition can agree at least eventually, SA residents mostly believe they'll never agree (52%). That's perhaps not surprising, given the way South Australia's shift to renewables energy has been treated by the Federal Coalition government.
Most non-Coalition voters believe Scott Morrison should attend the Glasgow summit
Regardless of whether they can agree on a net-zero policy or not, does the polity think Scott Morrison should attend the UN summit or not? The majority (50%) feel the PM should be there, while very few (15%) don't care one way or the other.
Labor voters are most likely to feel Morrison should attend (60%), as do the majority of Other party/independent candidate voters (50%). Again, Coalition voters are least likely to disagree with the PM's attitude, but nevertheless 44% of them also believe he should be there.
In terms of State views, QLD residents are least likely to think the PM should attend (38%), while Tasmania residents are most likely to not care either way (26%) and WA residents are most likely to want the PM to attend (62%). Again, that's perhaps unsurprising given WA stands to lose (and potentially gain) the most from energy moves to renewables.
Summary
While most Australians are sceptical on whether the Libs and Nats can reach agreement anytime soon, to cut emissions to net-zero by 2050, most it seems are also aware of the need for Australia to be at the international table in these discussions. And many believe the PM himself should be there.
But no one should be fooled by the apparent 'playing down' of the importance of de-carbonising by this government. With the global climate summit in Glasgow next month fast approaching, the Morrison government is scrambling to solve two things, so as not to leave Australia as a backwater on the international stage. Firstly, the Coalition partners need to find "a pathway" to agree to meet the net-zero target. And this is after a decade or so of winning government by agreeing NOT to act on climate change. Such denial is no longer tenable politically, as world leaders are expected to finally make meaningful and coordinated commitments towards a clean energy near-future, at the summit in a few weeks' time.
Secondly, those same partners need to come up with a meaningful policy on how to get there, so as not to be left clinging to a lump of black rock fast diminishing in value. Such denial is no longer tenable economically either, with global investment funds now seriously in line with a clean energy future.
That the Morrison government and big business have finally realised this reality has become clear in recent weeks, as all manner of long-term recalcitrant deniers have started scrambling for relevance – the treasurer Josh Frydenberg, ex-Nats leader Michael McCormack, Jennifer Westacott and the Business Council of Australia, for example. Even the odd begrudging, mumbled token acceptance has emerged from the lips of the perennial sulking school boy of Australian politics, Barnaby Joyce.
That these same so called 'leaders' of Australia weren't aware of these changes in the global landscape as recently as 2 years ago – as they went through their usual scare mongering in the 2019 election campaign – suggests Australia is already something of a backwater. And if they don't get the next policy right, that situation is only going to get worse.
Hoping the COALition can wean itself off its addiction to coal may be a forlorn one, but without it our economic and social futures will have all the hope of a snowball in the Coalition's current climate policy. As many are starting to realise, Australia will find itself increasingly isolated, cut adrift from global investment and missing out on helping lead the world (i.e. development and export) in both technological advancement and the skills that come with it.